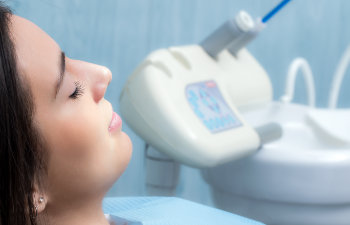 Do you feel anxious or even fearful about going to the dentist? According to the American Dental Association, between 9% and 20% of Americans avoid going to the dentist due to fear or anxiety.
Dental anxiety, also called dental phobia, is a very real condition. Unfortunately, it keeps many patients from getting the professional dental care they need and deserve. That's why it is critical that these anxious dental patients know there is a modern solution. At Exceptional Smiles, we are proud to offer sedation dentistry as an effective and easy means of helping our patients feel comfortable and relaxed during their time in the dental chair.
What Causes Dental Anxiety?
Dental anxiety can affect anyone, regardless of gender, age or ethnicity. It can also present itself in varying degrees. For example, one patient may experience sweaty palms and a racing heart in the waiting room before getting a dental filling, while another patient may have a paralyzing fear of a routine dental cleaning that keeps them from making an appointment at all.
There are many reasons why a patient suffers from dental fear or dental anxiety, including the following common culprits:
Fear of Pain or Needles
A fear of pain is the most prevalent reason why patients suffer from dental anxiety, especially if the upcoming appointment involves a more invasive procedure like a root canal or dental implants. A dental injection or needle in the mouth can also be disturbing for many individuals.
Fear of the "Unknown"
This is more common in children who don't know what to expect during their dental procedure. Lying in the dental chair with someone working inside your mouth can also create a feeling of being out of control.
Sensitive Gag Reflex
Are you prone to gagging? A sensitive gag reflex can create significant anxiety in the dental chair.
Traumatic Dental Visit as a Child
If you suffer from dental phobia and can't quite place your finger on the reason, try to recall your dental visits as a child. It is not uncommon for adults to fear the dentist due to a poor experience at the dental office when they were young.
IV Sedation Dentist in Landerbrook
At Exceptional Smiles, we proudly offer both oral conscious sedation and IV sedation to ensure we can help all patients relax during their dental visits, regardless of their level of dental anxiety. Call our Landerbrook office today to learn more about sedation dentistry and how you can request it at your next appointment.
Posted on behalf of Exceptional Smiles
5825 Landerbrook Drive Suite #121
Mayfield Heights, OH 44124
Phone: (440) 335-5930
Email: office@exceptionalsmiles.com
Mon - Wed: 7am – 3pm
Thu: 7am – 7pm
Fri: 7am – 3pm
Sat - Sun: Closed