Sleep disordered breathing (SDB) conditions such as loud snoring or obstructive sleep apnea (OSA) are treatable. Dr. Jason A. Schermer is a member of the American Academy of Dental Sleep Medicine. Using techniques incorporating Oral Appliance Therapy (OAT), he can relieve symptoms that disrupt your nightly rest.
You will receive treatment from a highly qualified dentist. There are many OAT interventions used to eliminate the symptoms of sleep conditions. Every patient will receive individualized care based on their specific circumstances. We also work closely with your medical sleep physician to ensure that the methodologies used are appropriate and will produce results.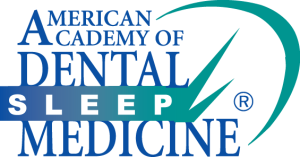 Rapid Relief From Snoring With Solea Sleep
As a procedure for finding relief from snoring, Solea Sleep is revolutionary. Dental sleep medicine is constantly finding new ways to help patients to achieve better rest. Each treatment using Solea Sleep takes just five minutes and does not involve recovery or downtime.
When the soft palate relaxes as you age, the resulting increase in vibrations can cause snoring to worsen. With Solea Sleep, collagen fibers are tightened to help the airways open. At his Mayfield Heights offices, Dr. Schermer may recommend Solea Sleep if snoring negatively impacts your sleep or relationship.
Oral Sleep Appliances
Oral sleep appliances may refer to techniques, procedures or tools used in dental sleep medicine. Our team at Exceptional Smiles can combine these methodologies to achieve the best outcomes for our patients.
The goal of Oral Appliance Therapy (OAT) is to reduce symptoms of sleep conditions. It is possible to eliminate snoring, morning throat pain and headaches with the right treatments. You may also see an improvement in energy levels, concentration and quality of rest.
Dr. Schermer is always striving to dive deeper into the area of dental sleep medicine. This ever-evolving field is providing solutions for millions of patients affected by common sleep disorders. A consultation at our Ohio offices is recommended if you are struggling to find relief from your symptoms. Once we identify the cause of your sleep disruption, Dr. Schermer and our team can put a treatment plan in place.
Contact Exceptional Smiles today if you want to learn more about Solea Sleep or any other sleep appliance therapies we offer.