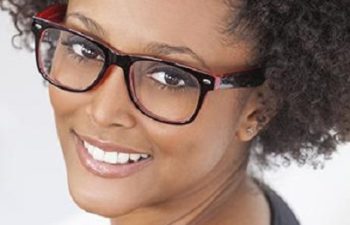 Very few people are born with the destiny of a perfect smile. Most individuals need a little help in making their teeth look more attractive. Small flaws like slightly misaligned teeth, stains, misshapen teeth and little gaps can make you feel like you need to hide your teeth when you smile or laugh. The good news is that dental veneers can provide you with the smile makeover you've always wanted. It's faster and easier than you may assume.
Dental Veneers Hide Blemishes
Slightly misaligned teeth could be straightened with braces or aligners, but that takes time and money. When the misalignment is minimal and doesn't affect your bite, you may be able to achieve a straighter smile without the hassle of orthodontics. Dental veneers can hide crooked teeth and give you a straight smile without spending a single day in braces.
Whatever minor flaws are present can be masked with dental veneers. They are used to hide discolored teeth that do not respond to whitening treatments, make small teeth look longer or wider and cover up chips or misshapen teeth. The diversity of dental veneers is noteworthy when it comes to enhancing your teeth.
Creating the Smile Makeover
Dental veneers are thin porcelain facings or shells that are adhered to your natural teeth. In most cases, they do not require anesthesia for placement but do require that a small portion of your dental enamel be shaved off to secure the veneer's bond. They can typically be put on with just 2-3 office visits to the dentist.
This method of perfecting smiles has been around for many years. In fact, the first dental veneers were created for Hollywood stars in the 1920s. It has only been within the last few decades that these dental marvels have been available to the general public. Most people would be surprised to find out how many of their favorite celebrities have perfect smiles due to veneers.
Don't Hide Your Smile Anymore
A thorough dental examination can determine if you are a good candidate for dental veneers. If you have good oral health and enough healthy tooth structure, you may qualify for this procedure. Keep in mind that this is a permanent solution. Veneers are designed to be durable like natural teeth and stain-resistant for your lasting benefit. It is an investment in your smile with many returns towards your self-confidence. For many patients, dental veneers are life-changing! Call Exceptional Smiles today to learn more about whether a veneer smile makeover is right for you.
Posted on behalf of Exceptional Smiles
5825 Landerbrook Drive Suite #121
Mayfield Heights, OH 44124
Phone: (440) 335-5930
Email: office@exceptionalsmiles.com
Mon - Wed: 7am – 3pm
Thu: 7am – 7pm
Fri: 7am – 3pm
Sat - Sun: Closed