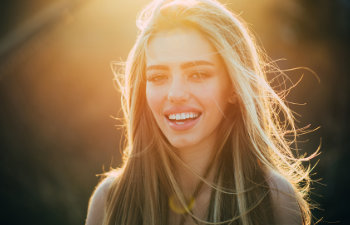 When it comes to oral health, early detection of potential issues is crucial. This is why finding a dentist who utilizes advanced technology like VELscope® can make a significant difference in your dental care. At Exceptional Smiles at Landerbrook, we prioritize the use of cutting-edge tools to provide our patients with the best possible care. Here is a closer look at the benefits of having a dentist who uses VELscope® for enhanced oral health assessments and oral cancer screenings..
Enhanced Oral Cancer Detection
Oral cancer is a serious condition that affects thousands of individuals each year. One of the most significant advantages of VELscope® is its ability to assist in the early detection of oral abnormalities, including pre-cancerous and cancerous lesions. The VELscope® system uses a specialized light to illuminate the oral tissues, making it easier for the dentist to identify any irregularities that may require further investigation. By catching oral cancer in its early stages, patients have a higher chance of successful treatment and improved outcomes.
Non-Invasive and Painless
VELscope® is a non-invasive and painless screening tool, making it a comfortable experience for patients. The device emits a harmless blue light that is directed into the oral cavity, which the dentist can then examine for any abnormal tissue fluorescence. This quick and painless process adds minimal time to your dental appointments while providing valuable information about your oral health.
Early Intervention and Treatment Planning
By incorporating VELscope® into our practice, we can detect oral abnormalities at their earliest stages. Identifying potential issues before they progress allows for prompt intervention and treatment planning. Whether it's a suspicious lesion or an abnormal tissue growth, we can take appropriate action and create a customized treatment plan tailored to your specific needs. Early intervention often leads to less invasive and more successful treatment outcomes.
Comprehensive Oral Health Assessment
VELscope® enhances our dentist's ability to conduct a comprehensive oral health assessment. It helps identify areas that may require further investigation or additional diagnostic procedures. By providing a more accurate evaluation of your oral tissues, VELscope® contributes to a more precise diagnosis and personalized treatment recommendations.
Peace of Mind for Patients
Regular dental check-ups can be anxiety-inducing for some patients, especially when it comes to detecting potential oral health issues. By utilizing VELscope®, we can offer their patients peace of mind by conducting a thorough examination of the oral tissues. The use of advanced technology like VELscope® demonstrates a commitment to proactive dental care, ensuring that our Landerbrook patients receive the highest level of attention and detection capabilities.
Schedule Your VELscope® Oral Cancer Screening Today!
Having a dentist who utilizes VELscope® for oral health assessments offers numerous benefits for patients. The ability to detect oral abnormalities, including early-stage oral cancer, non-invasively and painlessly, provides patients with peace of mind and the opportunity for early intervention. With VELscope®, our dentists at Exceptional Smiles at Landerbrook can provide comprehensive evaluations and personalized treatment plans, contributing to improved outcomes and patient satisfaction.
Regular dental visits that incorporate VELscope® screenings are essential for maintaining optimal oral health. If you're looking for a dental practice that emphasizes advanced technology and proactive care, Exceptional Smiles at Landerbrook is here to help.
Posted on behalf of Exceptional Smiles
5825 Landerbrook Drive Suite #121
Mayfield Heights, OH 44124
Phone: (440) 335-5930
Email: office@exceptionalsmiles.com
Mon - Wed: 7am – 3pm
Thu: 7am – 7pm
Fri: 7am – 3pm
Sat - Sun: Closed