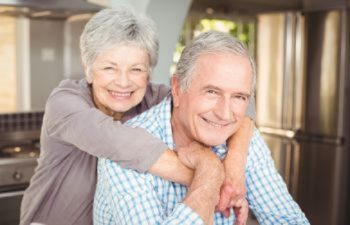 A beautiful smile can open many doors. More importantly, a healthy smile can also be indicative of good general health and well-being. Missing teeth can take a toll on the appearance of your smile and overall health. Replacing lost teeth, therefore, is not only smart, but also life-changing in many cases.
How Missing Teeth Affect Health
Most people enjoy being able to smile and show all their teeth, at least those in the smile area. When anterior teeth are lost, self-esteem and self-confidence can be lowered. You look in the mirror and do not like what you see when big gaps mar your smile. Regardless of where your missing teeth are in your mouth, they can elicit consequences when they are not replaced.
The front teeth are used in biting and tearing food. Think of eating corn on the cob or tearing off a bit of chicken from the bone. When these teeth are missing, tearing and biting become problematic. Speech becomes affected also, since these teeth are used in pronouncing certain syllables and words.
Posterior teeth are used in chewing and mashing food. This is an important first step in digesting your food. Chewing chunks into smaller pieces prepares it for further digestion in the stomach. If you are missing these teeth, you are not able to reduce your food enough for proper digestion. As a result, you may have digestive problems, and your body is not able to extract all the nutrients from the food.
Research has shown that people who are missing all of their teeth on the upper and lower arches are more inclined to have chronic kidney problems. Without any teeth, proper nutrition for optimal health is all but impossible.
The Superior Choice in Teeth Replacement
Advancements in dental technology and materials have made replacement of missing teeth better than ever. There are more choices for replacement and the replacements look and feel more like natural teeth than in the past.
In addition to traditional methods like dentures, partial dentures and dental bridges, dental implants are fast becoming the method of choice for replacing missing teeth. Implants are used to replace a single tooth, several teeth or a full arch. Dentures supported with dental implants are more comfortable and secure. Implants are also the only restorative solution that helps prevent bone loss and premature facial aging that develops from a lack of jaw stimulation.
Regain your smile, self-confidence and oral health by replacing your missing teeth. When you look in the mirror and smile, chew those crunchy vegetables or savor that steak, you will be glad you did. Contact Exceptional Smiles to learn about our advanced options in restorative dentistry, including All-on-4 dental implants and more.
Posted on behalf of Exceptional Smiles
5825 Landerbrook Drive Suite #121
Mayfield Heights, OH 44124
Phone: (440) 335-5930
Email: office@exceptionalsmiles.com
Mon - Wed: 7am – 3pm
Thu: 7am – 7pm
Fri: 7am – 3pm
Sat - Sun: Closed