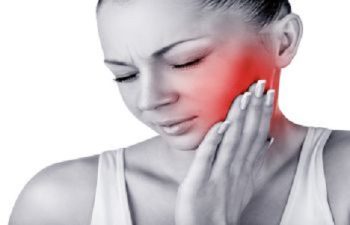 Each day millions of Americans suffer with jaw pain. For some, this pain can be debilitating and prevent them from doing daily activities. Many people suffer through the pain, relying on over-the-counter pain medication for relief. What they may not realize is that a trip to the dentist may be the answer to permanent relief.
Causes of Jaw Pain
When the source of jaw pain is not obvious, like a blow to the head or an accident, it is important to find out what is causing the pain. Some causes are likely to go away on their own. Sinus problems are a good example. Because they are located near the jaw joint, if they become infected, there is a chance that pressure from excess mucus can cause pain in the joint.
While most people know that one of the signs of heart attack is pain or tingling in the left arm, not many realize that other signals of pain can also occur in other parts of the body. One of the main signs that a woman is experiencing a heart attack is jaw pain on the left side of the face. If this is accompanied with chest discomfort, shortness of breath, sweating, nausea or feeling faint, call 911 immediately.
An infected tooth can be a source of jaw pain. When a tooth becomes infected, an abscess may form at the root where the nerve enters the tooth. Swelling can cause radiating pain that involves the jaw.
Temporomandibular joint disorder (TMJ/TMD) is another common source of jaw pain. A thorough dental examination can determine the extent of the problem. There are various treatments for TMJ/TMD depending on the severity. It may resolve on its own or it may respond to targeted jaw exercises.
Teeth grinding and clenching can result in TMJ/TMD. Often, a dental appliance worn while sleeping will alleviate the pain.
Jaw Pain Relief
Your dentist will discuss your jaw pain with you to determine the cause. After an examination of your jaw and teeth, recommendations can be made. Find out the source of your pain, and get relief by contacting your trusted dentist at Exceptional Smiles.
Posted on behalf of Exceptional Smiles
5825 Landerbrook Drive Suite #121
Mayfield Heights, OH 44124
Phone: (440) 335-5930
Email: office@exceptionalsmiles.com
Mon - Wed: 7am – 3pm
Thu: 7am – 7pm
Fri: 7am – 3pm
Sat - Sun: Closed